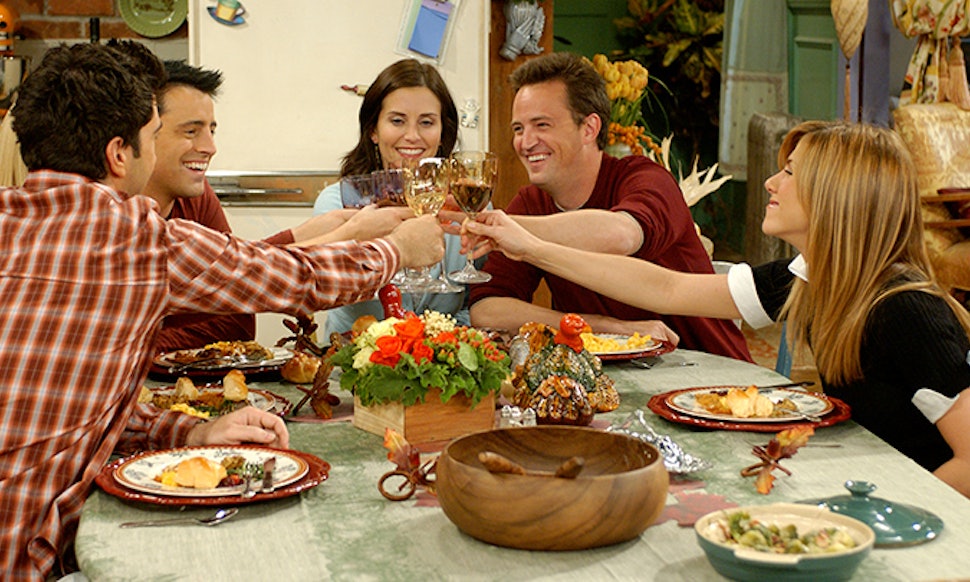 After 26 laps around the sun, my seed has sprouted.  Finally, I've been invited to a Friendsgiving.  Friendsgiving?  Oh it's no big deal really, just a semi-intimate gathering of peers, celebrating equal parts friendship and that historic Pilgrim meal at Plymouth Rock some 400 years ago.  It's an evening hours event filled with underwhelming food, inexpensive booze, colloquial conversation, and suboptimal seating arrangements.  Or so I'm told.  I can guarantee the poor planning around the table and chairs situation.  Yours truly has been cordially invited to be a part of the shenanigans.
I've only consumed Friendsgiving via social media highlights and the tall tales of others.  But best believe I have accepted the invitation.  The cool move would have been to RSVP as a maybe, leaving the host mildly annoyed with yet another non-commit.  Not only did I jump at the offer, but I couldn't resist disclosing that this would be my first.  I didn't have to say it, but it was implied that it would also be my most memorable, as first times tend to be (*winks*).
It begs the question: Why haven't I been invited in years past?
I ask myself this question annually, sometimes even in months other than November.  Perhaps I should have started the slow play in January, proactively feeding my relationships the proper nutrients so that when the fall foliage arrives, I'll be at the top of an invite list.  As every Thanksgiving came and went without a Friendsgiving, I regretted some of those social events I declined to stay at home.  They undeniably would not have been a good time, but they may have turned a profit on my investment in the form of a seat at a Friendsgiving table.
Out of fairness I have to take a look in the mirror and self-reflect.  Is it possible that I'm a downer at the dinner table?  Am I of no benefit to a meal with friends?  Maybe I don't, wait for it, bring anything to the table.  It's all possible though I would vehemently disagree.  My table manners are average to above average.  I respect the boundaries of others' conversations and wait for opportune moments to insert myself; I'm surely not gonna let someone else dominate the table with their own stories that are more mundane than the the side dish they "made".  I digress, as this is about my own shortcomings.
Another possibility is that I need better friends who would want to host a Friendsgiving because I surely will not be hosting.
Nonetheless, I'll be at the Friendsgiving table tomorrow.  That is, of course, under the assumption of there being one communal table.  Should the need arise for ancillary seating locations, don't bother asking.  I will probably be sitting head of the main table as an act of bravado and a reminder that I'm no Friendsgiving rookie.  Regarding the food, I don't expect much.  I volunteered to bring green beans because frankly I don't trust anyone else to bring vegetables and I need my greens.  Also if you want something done correctly, you do it yourself.  I'm not wasting a night on my couch by myself to show up to a bowl of steamed string beans sans seasoning.
The gravy better be on point and in abundance.
——————————————
Recent Blogs:
The Mets GM Search Is Down To Three Candidates
Jeff Wilpon Says The Mets Pursuit Of Top Free Agents Will Depend On View Of The Next GM
——————————————