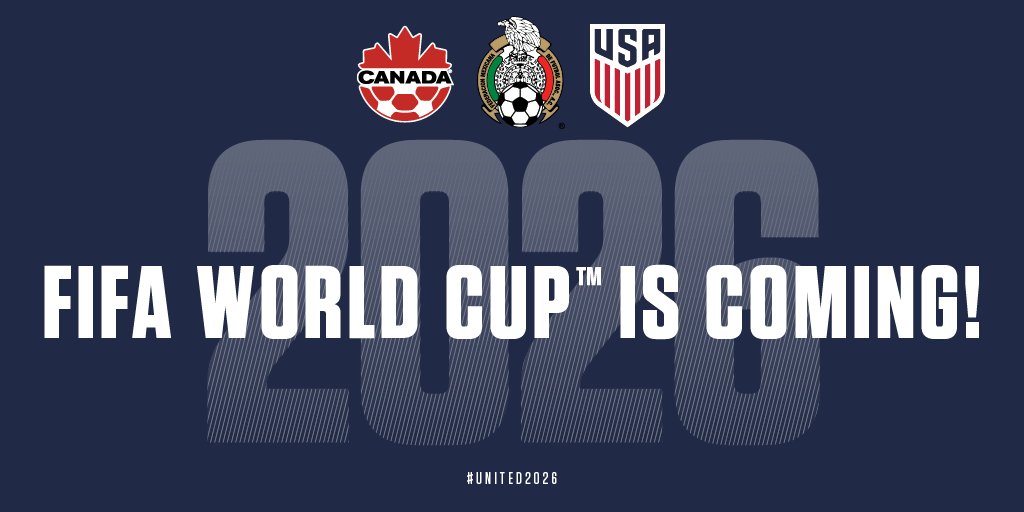 This is a monumental day for soccer in the United States.  Almost 8 months ago exactly, I wrote about another monumental day for soccer in the United States.  That day was rock bottom.  USA failed to qualify for the 2018 World Cup.  The on-field product remains a major work in progress, but winning the World Cup bid is incredibly exciting.  That night in October when we got our asses kicked by Trinidad and Tobago was maybe the lowest point ever for soccer in this country.  But now we have something to look ahead to.  Now we have something to look forward to.
This is a major turning point for United States soccer.  With a new president in Carlos Cordeiro and a clean slate with the roster, a new era of US soccer is being ushered in.  8 years from now, the world's greatest sporting event will be hosted on our home turf.  It's scary to think about how old we'll actually be in 8 years, but if you can't get excited about the world gathering here for the best tournament in sports, I feel bad for you.  I hope that in 8 years, you'll feel differently.  I'm pumped about it today.  Who knows what kind of life I'll be living at 34, but best believe I'll be just as enthusiastic about the World Cup in the United States.
It sucks that we have no team to root for in this upcoming World Cup (it starts tomorrow by the way).  These are the prime years of gathering at the bar with your buddies to watch the games, and the luster is virtually gone without the United States playing.  But it's still weeks full of the best players in the world on the world's biggest stage.  United States or not, it's still the World Cup.  It's still appointment television for soccer fans and some avid sports fans.  There's nothing else like it.  And to think that we'll get to host it in 8 years is freaking intoxicating.  Oh yeah and the World Cup FINAL is rumored to be at MetLife Stadium.
Big day for Canada and Mexico also, I suppose.
Here's an appetizer to wet your whistle.
——————————————
Recent Blogs:
——————————————