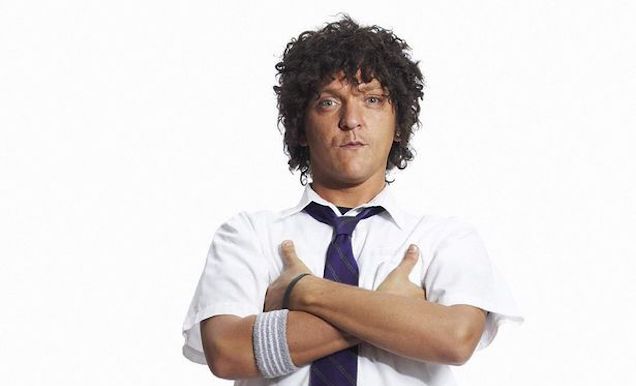 NME: Summer Heights High character comedian Chris Lilley has announced his return after signing a deal for a new 10-part Netflix series. The Australian star has developed a cult fandom with his collection of spoof documentaries, which follow the lives of characters including privileged schoolgirl Ja'mie, teacher Mr G and troubled schoolboy Jonah Takalua. Now, it's revealed that Netflix has signed a deal for a new show from Lilley and producing partner Laura Waters, although details on the project remain mysteriously scarce. …
——————————————
Recent Blogs:
——————————————
Major news has begun to surface.  Unless, of course, you have no clue who Chris Lilley is.  That would be very fair considering he's not American nor is he a huge star in America.  He should be, but he is not.  But I'll have you know he may very well be a huge star if this show delivers like his others have.
Chris Lilley is an Australian comedian, actor, producer, etc.  He put himself firmly on the map in the Oceana region with hit shows such as Angry Boys and, shortly after, Summer Heights High.  Both shows consisted of Chris Lilley himself playing all of the main characters; men, women, teenagers, adults, etc.  The shows were so successful that two of the individual characters earned their own shows as spinoffs: Jonah from Tonga and Ja'mie: Private School Girl.
Without exaggeration, Chris Lilley is one of the most talented actors/comedians I've come across.  Until you've seen him in action in any of his characters, it's impossible to grasp.  He's got unlimited range and is willing to push the limits.  While that's actually gotten him into hot water, I would think he's gonna push the envelope plenty with his new show.  Sucks that we know absolutely nothing about it.  I urge you to head to HBOGO or HBO on Demand (maybe?) and watch Angry Boys and Summer Heights High.  But for now you can get your feet wet with these little appetizers.