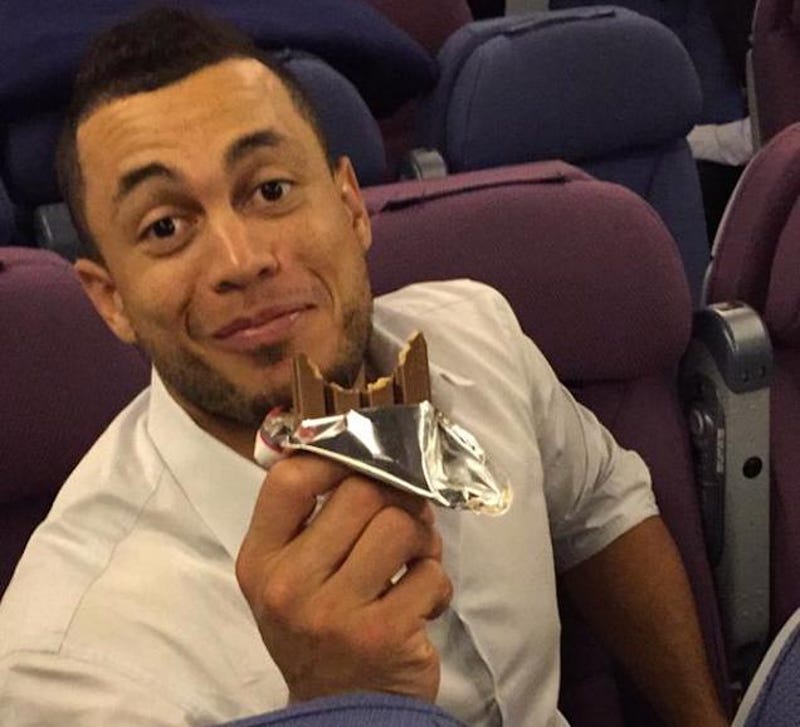 I am pathetic for even writing this.
The Yankees sent a bag of balls and a pack of stale Big League Chew to the Miami Marlins for Giancarlo Stanton.  Nothing like adding the reigning MVP to an already lethal lineup.  Must be nice.  I won't get into the juxtaposition of the Yankees and Mets playing in the same city.  But there's something Yankees fans should know about the newest Bronx Bomber.  He eats Kit Kats like a rabid animal.  Not only did former teammate Dee Gordon condemn this unacceptable behavior, but so did the Kit Kat brand as a whole.
I'm sure Yankees fans are jumping for joy.  They have an owner with big pockets, a tenacious GM who does whatever it takes to win, and a young dynasty for the next decade.  But they should know.  I'm sure Stanton will hit 70 HRs next year and every year thereafter.  I expect nothing less than MVP-caliber ball and multiple ticker tape parades for Giancarlo and the Stankees.  But disobeying the "break me off a piece" rule and taking a bite out of a Kit Kat like it's a turkey club sandwich is suspect behavior from someone who can only be classified as a true mad man.  Just saying.  Keep it in mind.
If he was a Met, not only would I be okay with his barbaric Kit Kat eating strategy, but I'd probably adopt it as my own.
——————————————
Recent Blogs:
——————————————