I've been trying to put this into words all day.  I feel like I'm proposing and I'm searching for the right words to express how I feel but nothing sounds right.  So I'll just wish Superbad the happiest of the happiest 10th Anniversary/Birthday.  A movie that has truly left an impact on me deserves at least a shout out if nothing else.  The fact that I can barely articulate my love and respect for Superbad cannot be the reason why nothing gets posted at all.  It's a timeless classic that deserves its rightful recognition.
Superbad is a hall of fame comedy, one of the greats in history.  If I had to make a Mt. Rushmore of comedies, Superbad is up there with Wedding Crashers, Forgetting Sarah Marshall, and Billy Madison in no particular order.  Anytime I watch any of them I tell myself it's the best ever.  Superbad quite literally may be.  It's one of the most relatable and most quotable comedies to ever grace our movie  and TV screens.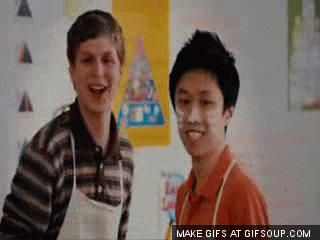 I thought about listing some of my favorite quotes and scenes.  I drop Superbad lines into my everyday life more casually than any other movie hands down; a Steven Glansberg or Kyle's Killer Lemonade reference will never not be funny.  People don't forget.  I debated doing an in depth character analysis from Evan and Seth to cashier Mindy to party host Mark to the Home Ec teacher.  But no words can do Superbad justice.  Thank god for Superbad.  Thank god for Judd Apatow.  It was the launching pad for Jonah Hill and Emma Stone.  It was more or less the first we saw of Michael Cera.  Bill Hader and Seth Rogen put on Oscar-worthy performances.  And McLovin will go down in the annals of comedy history as one of the most hilarious and ridiculous characters ever.
Ten years feels like nothing.  Do yourself a favor and make the time soon to sit down and watch Superbad start to finish.  Do it for you.  I don't want the credit.  I want you to own the decision making process and enjoy the hilarity.  And don't settle for the edited version of FX, that shit sucks.  Pop some pizza bagels in the microwave, dim the lights, and watch Evan punch Becca in her right tit.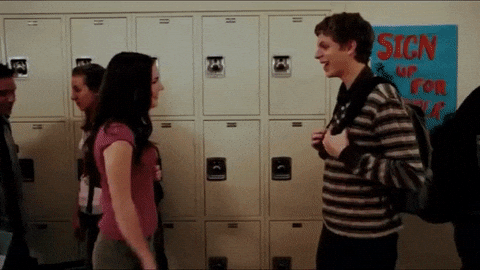 ——————————————
Recent Blogs:
——————————————