It's Summer.  It's BBQ season.  It's Steak season.  Steaks play year round, and anyone who tells you otherwise doesn't want to see you happy.  But there's no better time t fire up the BBQ than right now.  I know that my grill gets used 4 days a week minimum during the summer, and if we made it 7/7 I'd be thrilled.  And when it comes to the BBQ grill, there's no better usage of it than for a nice steak.  I'll eat burgers and hot dogs all day long, don't get me wrong, but there's something special about a steak.  And it doesn't need to be a grill to nail a steak.  You want to pan sear it and finish it in the oven?  I'm surely not gonna fight you on it.  If I'm able to choose my final meal before departing from this life, it's gonna be a steak with all the trimmings; maybe some broccoli rabe, potatos au gratin, etc.  This all begs the question:  what kind of steak?  What's the best cut of steak.  I'm here to break them down.
There are a plethora of options when it comes to cuts of beef.  My guess is there are some you're unfamiliar with or, at the very least, can't name off the top of your head.  I was fortunate enough to dine at Gordon Ramsay's Steak at The Paris in Las Vegas.  And every table was shown a Ferris wheel-like cart of the different cuts of meat.  Each server briefly described each cut, and we received a culinary enlightenment prior to the culinary adventure.  The restaurant and the food were obviously world class, but the dedication to providing an educational lesson was what made it a memorable experience.  I've been to Steak, I've been to Peter Luger's, I've been to Del Frisco's, and I hope to visit as many famous steakhouses as possible because, simply put, nothing beats a great steak.
Before the comparison begins, I think it's only fair to eliminate the Porterhouse from contention.  No shit you like the Porterhouse. Everyone likes the Porterhouse.  The reason being is it's a filet and a NY Strip combined, separated only by a bone.  Why get one cut when you can get two?  I have to remove the T-Bone from the ballot as well as it's virtually the same albeit a smaller portion of the filet.  Both are obviously incredible, but when comparing individual cuts of meat, there's (sadly) no room on the table for these bad boys.  Whenever I'm out to a family dinner and there's a Porterhouse on the menu, without fail I'll subtly announce that I'm considering ordering it, just to gauge my dad's reaction (because he's paying).  Classic.
There are really only 3 big players to debate when it comes to steak.  And no, they're not the hangar steak (not very tender but flavorful), the flank steak (also a little tough), or the similar skirt steak (great flavor of course and great for sandwiches).  I'm here to break down the best of the best. Let's fire up the grill…
NY Strip Steak
The Strip is my third favorite.  They're super easy to cook and don't have too much fat.  The marbling creates great flavor, but they're not as tender as I like my steaks.  I have no issues with a good Strip steak, but I'd prefer two others to it.  The NY Strip is the larger component of a delicious T-Bone or Porterhouse, but on its own it's the bronze medalist.
Rib-eye Steak
The Rib-eye has more fat than almost any other cut which may not be the most enjoyable part to eat, but is innately responsible for the robust flavor. It's probably the richest in flavor of all the different cuts.  There's something about a rib-eye that separates it from other steaks.  Maybe it's the presentation (i.e. above).  And if it's a bone-in rib-eye?  Forget it.  I may take a bone-in rib-eye over any other steak.  It'll cost you a pretty penny but well worth it.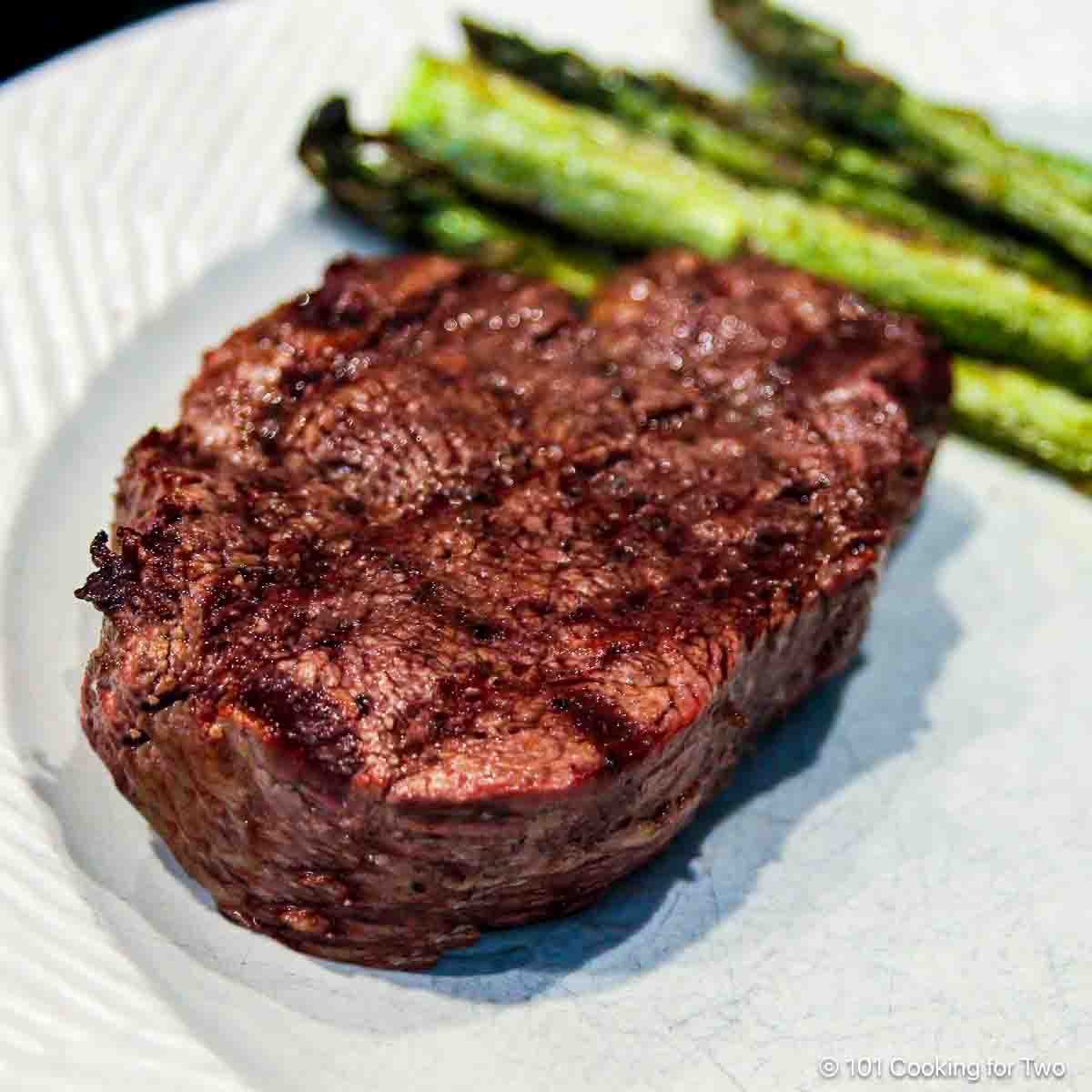 Filet Mignon
The beef tenderloin is exactly what its name says:  tender.  The filet is super lean without much fat at all.  It's a smaller cut than most but more expensive generally.  But give me the tenderness of the filet over the rib-eye and strip any day.  It legitimately cuts like butter.  The filet, also known as "the Rolls Royce of beef", is unlike any other.  Some will say it lacks in flavor but when seasoned and cooked correctly, it's tough to beat.  There's a reason why Gordon Ramsay speaks so highly of the filet.
And so there you have it.  A little breakdown of my favorite cuts of steak. Enjoy the summer, enjoy the BBQ, and enjoy your steaks from this day until your last day.
Also posted on HotSaladWorld.com.
——————————————
Recent Blogs:
Tomorrow's All Star Game Will Be Great Because It Doesn't Count
Game Of Thrones Returns In One Week
——————————————