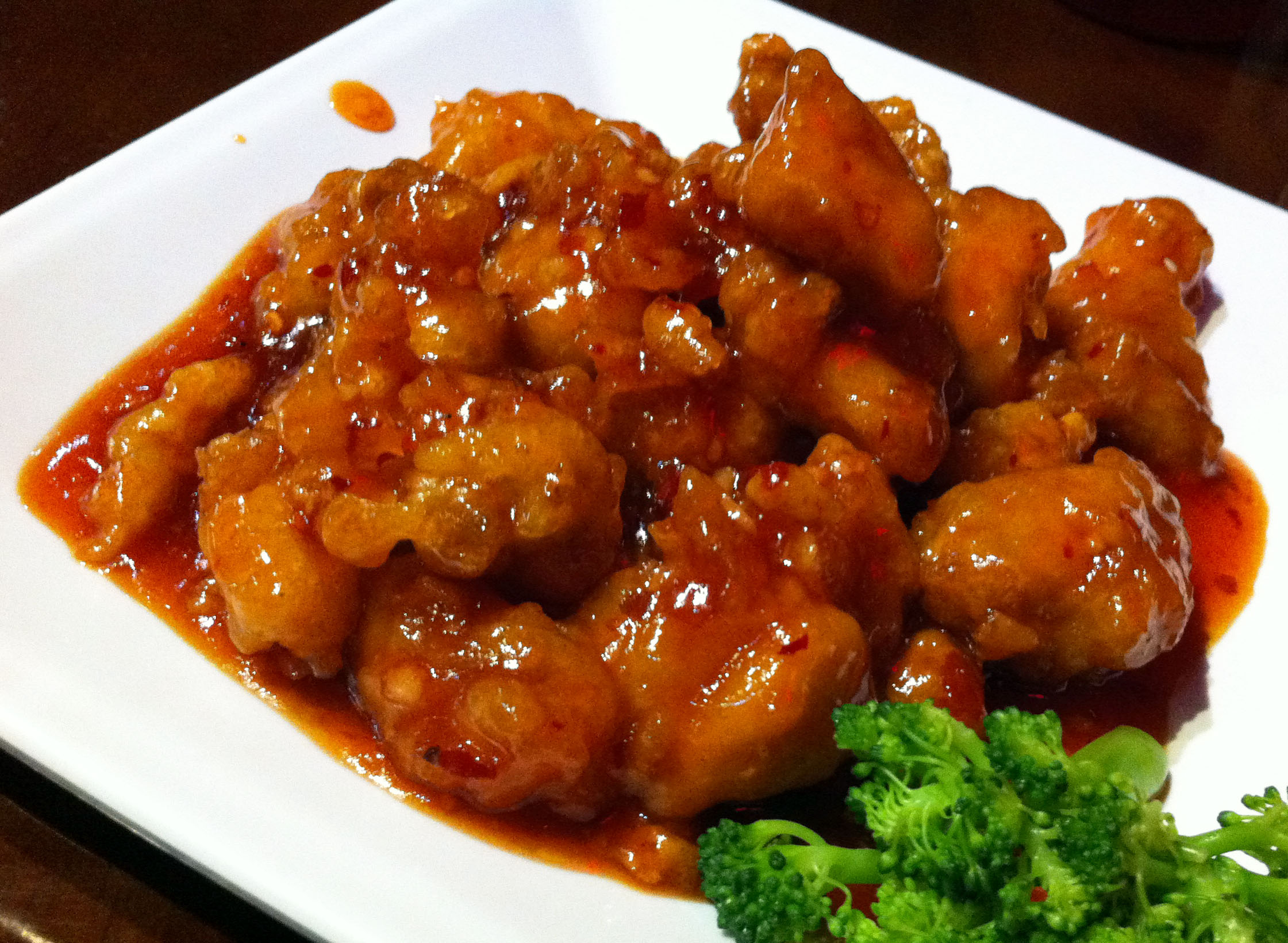 NY Times: Peng Chang-kuei, the Taiwanese chef who invented General Tso's chicken, a dish nearly universal in Chinese restaurants in the United States, died on Wednesday in Taipei. He was 98. …
The British food scholar Fuchsia Dunlop has called General Tso's chicken — lightly battered pieces of dark chicken fried in a chili-accented sweet-and-sour sauce — "the most famous Hunanese dish in the world." But like many Chinese dishes that have found favor with Americans, General Tso's chicken was unknown in China until recently. Nor was it, in the version known to most Americans, Hunanese, a cuisine defined by salty, hot and sour flavors. …
---
Recent Blogs:
A Quick Blurb On NYC Umbrella Etiquette
The Mets Ponied Up The Dough To Bring Back Yoenis Cespedes
How Much Money Does The Guy Who Grew The Rockefeller Center Tree Get Paid?
What's The Policy On Taking Office Food Home With You?
---
It would be irresponsible of me to not pay homage and pay my respects to Peng Chang-keui, the creator and keeper of the General Tso's Chicken recipe.  This is the man who revolutionized the Chinese food game as we know it.  Peng Chang-keui has played a major role in my life, and it's sad to see him go.  Thankfully his recipe and legacy will live on for the remainder of time if I have any say in the matter.  I don't think there's a single soul who would have a problem with someone else ranking General Tso's Chicken as their #1 dish.  It's that good.  Only a true intellect, pioneer, and innovator can combine ingredients to concoct a sauce that enhances the already delicious fried chicken.  Finding that sweet, salty, spicy balance was an exemplary achievement that made the world as we know it better.
Next time y'all indulge in some greasy Chinese food, pour one out for the fallen homie.