Holy fuck that was adorable.  If that doesn't put a smile on your face, you can go back into your hole and be miserable.  Riley is sleepy, Steph is too loud, and Riley is as cute as cute gets, and there's nothing you or I can do about it.  We need Riley to field questions after every game.  Hopefully this series goes 7 so she gets as much screen time as possible.  We need more of this in sports.  As fans we often forget that many of these players are married and have kids.  Steph Curry is a father above all else, he just happens to be a stud basketball player also.  It's refreshing to see these guys interact with their kids away from the game.  Do you not remember Drew Brees and his son after the Super Bowl?
Brian Windhorst (that Jonah Hill wannabe) and Skip Bayless can go kick rocks without socks.  Both of them had some sort of issue with Steph's daughter hanging around the press conference.  Skip said it ruins the continuity of the process or some garbage like that.  Tubby wants the NBA to ban kids from the podiums so reporters can ask questions.  Get out of my face with that.  He's just a fat guy with a TV "personality".  I dare him to ask Steph Curry to take his daughter outside.  Tell me the last time a reporter has asked a good question.  You can't.  Brian Windhorst is irrelevant, and America has fallen in love with Riley Curry.  Grow up, Brian.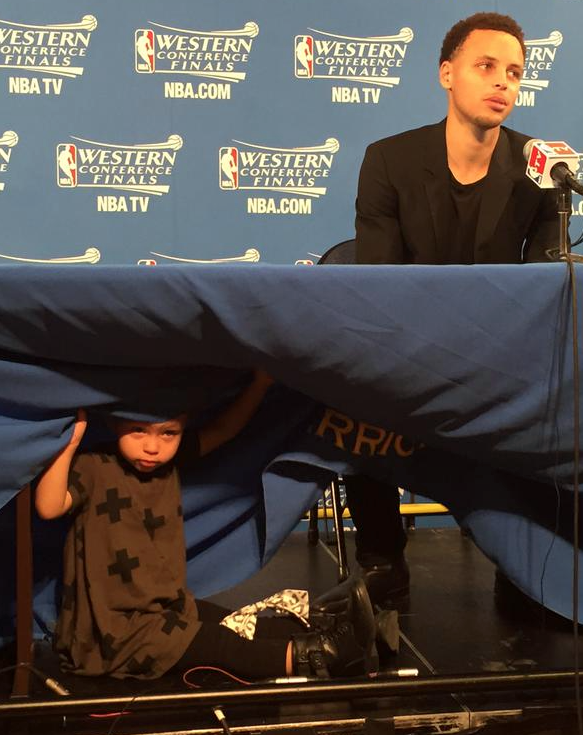 Maybe Brian hates girls because he's a fat waste.  I didn't hear boo from him when PJ Rose stole the limelight last week.